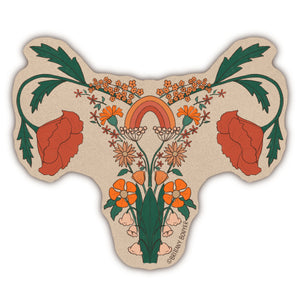 Rainbow Mama Collection

Experiencing loss on your family growth journey adds you to a club you never wanted to be in. It's one of the most difficult times of your life, at least from our own personal experience. If you're at a point in your life where you or someone you know has experienced a pregnancy loss, stick this small tribute anywhere to honor the time and give hope for the future.

"One can enjoy a rainbow without necessarily forgetting the forces that made it." – Mark Twain
These stickers are meant to be placed anywhere you can imagine so you can spread the word of women's empowerment every place, every day!
Size: approx 3" x 2.45" 
Die cut sticker, in the shape seen in the image

One Sticker or Set of 5
Matte finish
The images are mock ups so the stickers themselves may vary slightly.